Put One Foot in Front of the Other…
New York City is CONSTANTLY moving. Cars and trucks and buses are always driving down the street; subway trains are (usually) running underground; and people are always walking somewhere. And the thing is, that constant movement around you helps you to see that steps forward are the only way to get anything done. I may be running late, but if I keep putting one foot in front of the other, I'll get there!
Four months ago, Kendall and I left our first home as a married couple and moved up North. We didn't know where we would ultimately end up living, but we had a place to stay for the week, and we had places to stay as we made our way there. Kendall got a phone call for an interview when we were barely an hour outside of Dallas, and we were both so excited to start this new chapter of our lives.
Little did we know how difficult those four months would be.  Our next "homes" as a married couple consisted of 3 different Airbnbs and 3 different sublets, and each time we had to find a new place to live, we asked each other, "But WHY?!"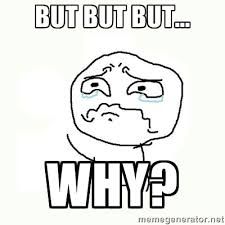 These past four months have been some of the most difficult we have faced as a couple. There were a few times when we considered simply giving up and trying something else. But then, finally, Kendall was offered a really great position, and we were able to sign a year lease on a great apartment. We are finally, officially, thankfully, real residents of New York City. (So come by and see us sometime!)
We are so grateful for our apartment, and for Kendall's job, and I am especially thankful that in about a month or so, I'll be able to really refocus on my acting, which is why we moved up here in the first place. It will still be a few weeks until we're completely settled in and have our stuff back out of storage, but we're here. We made it! We kept working, kept fighting for what we really wanted, and kept taking steps forward.
Four months ago, on March 17, we left Dallas for a new life. As of yesterday, July 17, that new life is finally really beginning.