One of the most fun things I do as an actress is to explore new characters. In my 2+ years in New York, I have had many opportunities to explore BRAND new characters, through my involvement with the 29th Street Playwright's Collective/Write Now Workshop, as well as my participation in short play festivals, and workshops.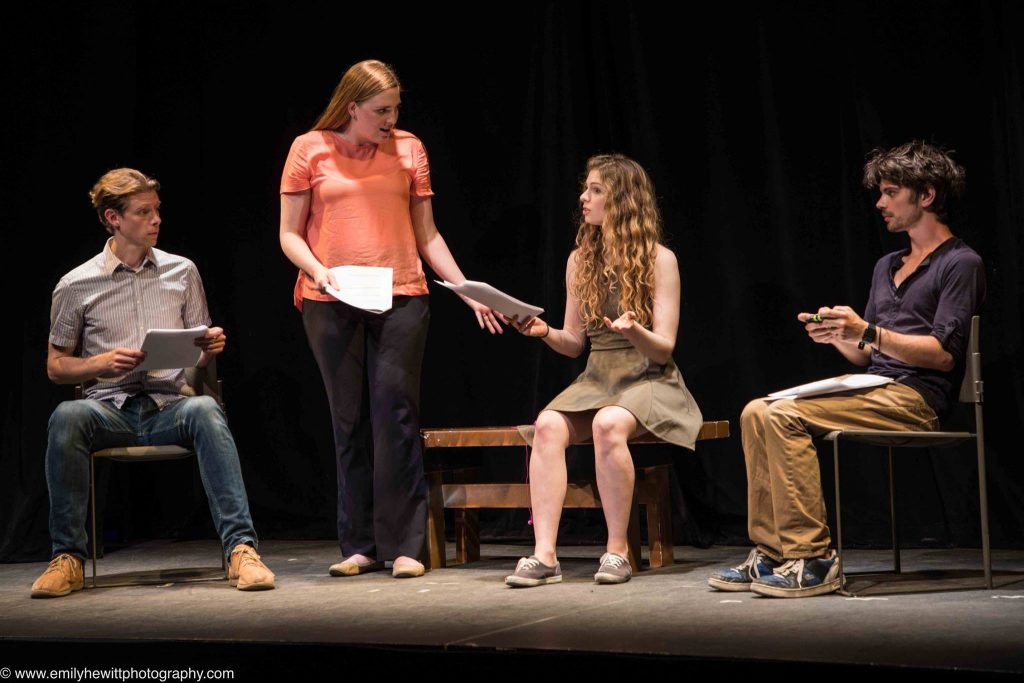 But even more exciting is when I get the opportunity to explore old, well-known characters in a brand new way. Over the past few months, I have been meeting weekly with two talented friends to explore Romeo & Juliet. Emily C.A. Snyder has been exploring Juliet, and Ari Dalbert has been exploring Romeo. I started out as Nurse, then later added Benvolio. Now, I will be the first to admit that Romeo & Juliet is probably among my least favorite of Shakespeare's plays. I hate the way it's lauded as "the greatest love story ever told," when it's really a story about blind hatred, and the tragedy that hatred can lead to. (Also, Juliet's a rebound….)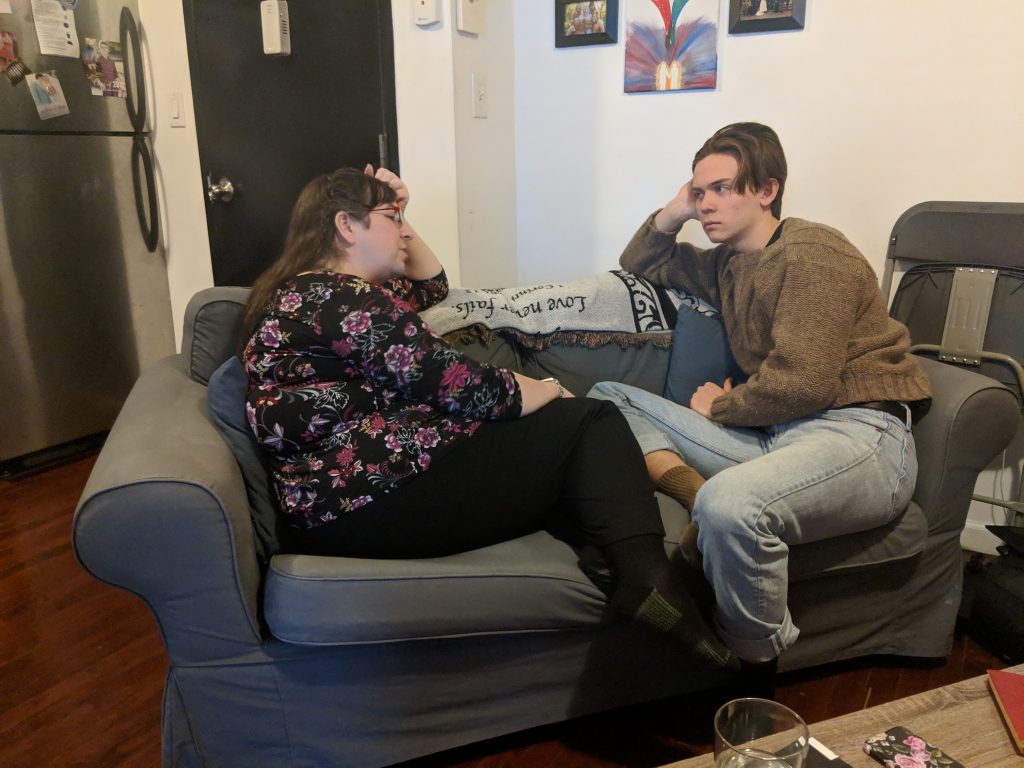 Before I go any further, I need to brag on these two a little bit. Ari is a gift to any actor. His sincerity and dedication to the moment make his scene partner's job SO EASY. His ability to draw me in not only as a fellow actor in the scene, but also as an audience member outside the scene, is unparalleled by anyone I've ever had the pleasure to work with. Emily's way with words is awe-inspiring. She has a way of hearing what her actors need from their characters, and putting those needs into beautiful verse that simply rolls off the tongue, and feels so truthful. And watching her explore a character from an actor's perspective is so inspiring, because of the way I can see her fabulous mind at work.
This project started back in December, when Emily brought in a Juliet speech to Shakespeare Forum, because she was coaching a student through it, and needed some outside perspective. Ari volunteered as her Romeo for the workshop, and as I watched them, I thought, 'I am 100% here for THIS Romeo and Juliet. Let me be her Nurse, and let's see where this goes.'
A few weeks later, the three of us gathered at Emily Snyder's apartment to begin the exploration of this ultra-violent world, where everyone is trained in combat, and love is outlawed. And as we were exploring this world, and why these characters make the choices they do, we kept saying to ourselves, "If only we had THIS scene, the next scene would make so much more sense!" Eventually, we had said that enough, that Ari and I both said to Emily, "…Why don't YOU write that scene?" And after a little bit of encouragement from us (she didn't need much), she said to us, "Yeah, why don't I?!"
And so, over the past few weeks, I've been able to not only explore the well-known characters of Nurse and Benvolio in Shakespeare's words, but also in Emily C.A. Snyder's words. And friends, it is a beautiful thing. I invite YOU to come see for yourself! We will be having a staged reading of our version of Romeo and Juliet on April 23 at El Barrio's Artspace at 7:00 PM, and I would LOVE to see you there! You can reserve your ticket by clicking HERE!
We have trimmed down the cast to a sort of skeleton-crew, and completely done away with the Nurse, but trust me, it makes for some GREAT storytelling. I am so excited to have been a part of this, and I can't wait to perform it in just a couple of weeks!