Obligatory Decade Reflection
Confession: I kind of hate New Year's. I really loved it when I was a kid, and my parents would drop me off at my grandparents' house with my cousins, while they went out with my aunt and uncle to go…wherever grown ups go. I got to stay up til midnight, and ring in the new year with my favorite people in the whole world!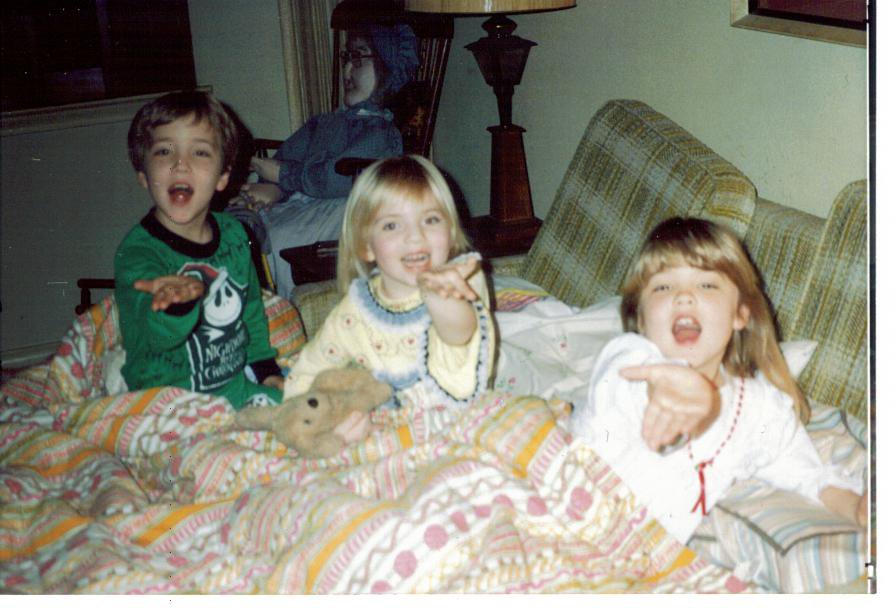 But as I got older, we stopped going to Nana and Grandaddy's, and…I don't know. I was never much of a party-er, and New Year's Eve is definitely a night when people like to PARTY! So I didn't get invited out much. Now that I'm married, and our Christmas is usually about 4-5 days long with LOTS of driving, we spend our New Year's Eve at home, where it's quiet and peaceful. And that's all well and good, but when it comes to resolutions, and "New Year, New Me!," I'm just kind of…. meh…. About it all. Very few people actually stick to the resolutions they make, and I'm not one of them. So I started thinking, "Why bother?"
Anyway, this year, with it being a new decade and all, I started kind of thinking about everything that's happened in the last ten years, and I thought I could share some of those reflections here.
Ten years ago, (almost to the day) this was me: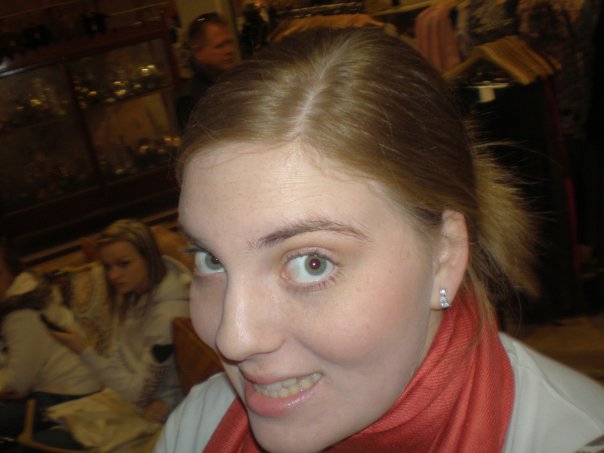 And honestly? I don't see a big difference between that college kid and the woman I am today. That college kid had big dreams. I have big dreams. That college kid had good friends that she loved. I have good friends that I love. That college kid was optimistic to a fault. I am optimistic to a fault.
So let's take a look at what that college kid had to look forward to, even if she didn't know it, yet.
2010 – 2nd trip to NYC (this time with a college group)
– Cast in 3 mainstage plays at my college, including my first
Shakespeare role!
– Interned at Dallas Theater Center and Theatre Three
– Choreographed a BEAUTIFUL piece about my experience at
Project Transformation
2011 – Graduated from Hendrix College
– Stage Managed our Senior Seminar Production
– Worked as a Stage Management Intern at Arkansas Shakespeare
Theatre, and subsequently decided NEVER to SM EVER again.
– Moved back in with my parents (woohoo Free Rent!)
– Got my first acting gig outside of college in "Hello, Dolly!"
2012 – Moved out of my parents' house (woohoo Adulting!)
– Began the job every aspiring actor has at one point or
another: Waiting Tables
2013 – Got my first lead in a musical
– Got paid for acting for the first (and second) time
– Met the love of my life, and got engaged!
2014 – Got married!
– Started teaching High School Theatre
2015 – Directed 2 full musicals
– Made my 3rd visit to NYC
2016 – Quit teaching High School Theatre
2017 – Moved to NYC
– Participated in several staged readings, and a couple of short play
festivals
2018 – Found The Shakespeare Forum, and made their open
workshops a regular part of my weekly schedule.
– Took a Voiceover Class, and started making Audiobooks
2019 – Workshopped Romeo & Juliet: Combative, now called
Juliet and Her Romeo, and did a staged reading for which I am still
SO grateful.
– Moved back to Dallas
– Started teaching Middle School Theatre
– Was cast as the lead in The Best Woman by Shane Strawbridge, and
KILLED it.
And these are just SOME of the things I remember. I didn't mention the friends made and unmade. The loss of loved ones. The arrival of new family members. So much happens in 10 years, and all of it affects you, one way or another.
So today, this is me: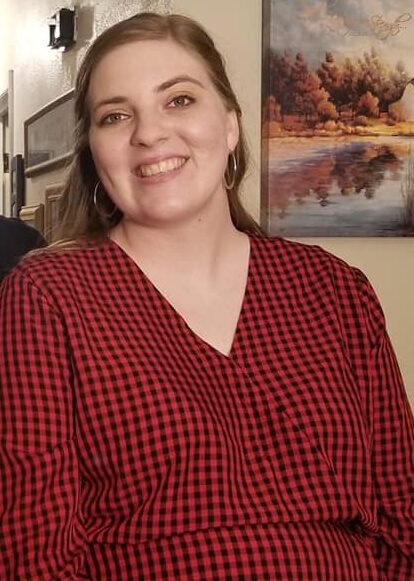 I generally wear more makeup now than I did then. I'm more particular about how and where I spend my money. I'm more aware of the affect my words and actions can have on other people. I'm less judgmental and more accepting.
I have learned A LOT about myself. What I'm able to handle, and what I really can't stand. How strong I can be, even when I don't feel it. I'm definitely not THE SAME person I was 10 years ago, and who is, really? But I'm still me. Still…Emily. The same Emily who loves her people with everything she has. The same Emily who is quick with a sarcastic comment, but even quicker with a word of encouragement. The same Emily who loves to be the center of attention, but now can see when to yield the floor.
It's been a crazy decade, full of really high highs, and really low lows. I'm still the same me, but a little wiser, a little humbler, and a little more appreciative of new beginnings.